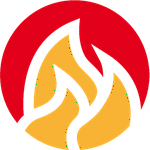 Updated by Shisha-World
After you have placed your order, we will deliver your package within 2-4 working days with standard shipping.
Log in to check if your package has already been sent.
As soon as your package is shipped, you will receive a shipping confirmation by e-mail from us. You can track the progress of the shipment. Simply click on the button "Track shipment" in the shipping confirmation.
Why has my order not yet been shipped?
Please give us some time to prepare your order for shipping. Usually we ship orders within 48 hours, but some orders may take a little longer.
My parcel should have been there long ago!
Please use the tracking system to check whether the parcel was delivered to a neighbour. If it is not with a neighbour and the delivery status has not changed for 5 days, please contact us - our contact options can be found below.