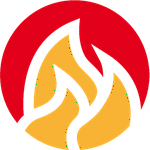 Updated by Shisha-World

With us you can pay comfortably and safely with your credit card. We accept MasterCard and Visa credit cards. Your credit card will only be charged after your order has been shipped.
Selection of the payment method "credit card
If you have a shisha-world.com customer account, you can enter "credit card" as payment method. If you do not have a customer account, you can choose "Credit card payment" as payment option during the ordering process.
For the payment process we need the following information:
Credit card company
Card number
Validity
Check digit
Reimbursement:
If you return one or more items, the corresponding value of goods will be credited back to the credit card originally charged.
Security when paying by credit card:
Your credit card data is transmitted encrypted by SSL. This high security standard makes shopping at shisha-world by credit card safe.
Verified by VISA and MasterCard Secure Code enable the particularly secure processing of credit card transactions on the Internet using special encryption procedures.
You do not need any additional software. Already registered as well as not yet registered customers will be automatically forwarded to your bank's page via the payment processing. To complete the order, please follow the steps indicated there.
We are at your disposal at any time for further questions.