How do I return an article?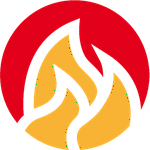 Updated by Shisha-World
You can return unused items and original sealed tobacco tins within 100 days. You can find all information about this here.
Packing articles
Put the articles in the package and glue it properly. Please take special care with articles made of glass that they are sufficiently packed so that they do not break during transport.
Return shipment
You can drop off the parcel at parcel shops and packing stations of DHL, DPD and Hermes. Send the package back to us well packed at your own expense.
We cannot accept "unfree parcels", these will be returned to the sender. Please keep the issued return receipt until we confirm your return. Find return stations near you.
Get refund
If you see in the tracking system that we have received your return, please allow us up to 14 days to check and credit it.
You don't like articles from your order anymore?
You can print out a shipping label for your return at any DHL, DPD or Hermes parcel shop. You can find more information here.
To which address do I return my parcel?
Emtrada GmbH
shisha-world.com
Retoure
Fahrenheitstr. 5
86899 Landsberg
Germany
How do I get a free return label?
You can find all information about the complaint here.
When will I receive confirmation of my return?
After we have received your return, we will check what you have returned. Please allow up to 14 days for this.