How secure is shopping at shisha-world?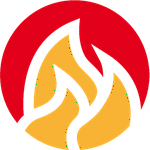 Updated by Shisha-World
Our privacy policy
We comply with the applicable data protection regulations and legal requirements! We only use the data you provide for the processing of orders and to improve our service. We will never pass them on to third parties without your consent.
You can find further information on this in our data protection declaration.
For additional security of your data we use the SSL procedure. It encrypts the personal data you send to us so that third parties cannot access it.
Important to know: Your own password is the most important protection for your data. Never give it to anyone else, and if possible avoid giving it to anyone else.
Phishing
Unfortunately it can happen that unauthorised third parties send e-mails about an alleged purchase at shisha-world.com.
These can be, for example, forged order confirmations and payment orders. Please do not open any links or attached files in these e-mails.
We will not ask you for confidential customer data or passwords - neither by e-mail nor by telephone. Only notifications with the sender "kundenservice@shisha-world.com" originate from us.
You have the feeling that unauthorised third parties have gained access to your personal data?
Then we recommend that you change your password in your customer account under "Personal data" as soon as possible. You should also check the access data of other important accounts (e.g. online banking) and change them if necessary.
If you have any questions on this topic, we will be happy to help you.