Payment with Klarna - Invoice & hire purchase, Immediately, Direct debit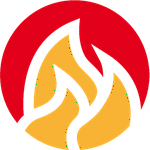 Updated by Shisha-World
Klarna as payment method is available at Shisha-World in Germany & Austria

1) Conditions for invoice & hire purchase
You must be at least 18 years old to use Klarna as a method of payment. 
The billing address must be the same as your registration address.
The maximum allowed purchase amount on Klarna's invoice is determined by Klarna's credit check and varies from person to person. If your purchase fails, you may be able to try again with a lower amount.
2) 5 Steps Invoice & Instalment Purchase Guide
Paying with Klarna is very easy - and this is how it works:
Select Klarna as payment method. Your delivery address may differ from your billing and registration address.
Klarna will then carry out an identity and credit check and verify your information - this only takes a few seconds. Shisha-World has no influence on this process.
As soon as your order has been completed, we will send you an order confirmation by e-mail. Your order will then be forwarded to our warehouse for processing.
After your order has been shipped to you, Klarna will send you an invoice to the e-mail address you provided when you placed your order. You have 14 days from the invoice date to pay your order. All information about payment is stated on the invoice. Please indicate the reason for payment on the invoice so that your payment can be allocated.  
Keep track of the status of your invoice via the Klarna portal.
You can see when your invoice is due in the e-mail you receive from Klarna.
3) Instant payment and direct debit from Klarna
The easy way to pay online. It is not necessary to enter long credit card information, it is not necessary to create a customer account and it is not necessary for someone to store your data.
Just use your online banking to pay for your purchase. You will immediately receive a payment confirmation and your order will be processed immediately.
Convenient and secure. Click here. Ready
4) Problems paying with Klarna? Hints and contact to Klarna customer service
Klarna is an independent accounting company. Shisha-World has no influence on whether your payment with Klarna is rejected. If you have further questions about your purchase on account, please contact Klarna customer service directly here.
Please note that late or non-payment of your Klarna invoice can have a negative effect on your credit rating.  You can access your Klarna invoice at any time here in the Klarna portal to keep track of your purchase.
Klarna customer service:
Phone: 0221 - 669 501 10 
Web:  www.klarna.com/de/kundenservice
Quick links: 
Report a problem: www.klarna.com/de/kundenservice/ein-problem-melden
Delivery & Return: www.klarna.com/de/kundenservice/lieferung-ruecksendung
Repayments: www.klarna.com/de/kundenservice/rueckzahlung
We recommend the Klarna App:
Pay bills with 1 click
Never miss a payment again
Manage returns and pause payment
Get the Klarna App: www.klarna.com/de/smoooth-app