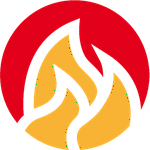 Updated by Shisha-World

Would you like to pay your order in advance?
If you want to pay in advance, you will receive our bank details together with your order confirmation email. You have 7 days to transfer the invoice amount. Until then the goods are reserved for you. Depending on your bank it can take 2-4 working days until we receive your payment.
IMPORTANT:
The payment has to be booked on our bank account so that a dispatch can take place. Banks only book from Monday to Friday and have fixed booking dates. Transfers made after 15:00 hrs. are usually booked into our bank account on the next working day at 00:00 hrs. Because of this, in such cases the dispatch is only carried out two working days later.
Examples:
Prepayment Payment Friday after 15:00 h -> Shipping Tuesday
Advance payment Monday after 15:00 h > Shipping Wednesday
After receipt of payment you will receive an automatic confirmation of receipt of payment by e-mail. Your order will then be shipped to you quickly and you will also receive a separate shipping confirmation with a link to track your package.
Important notes for bank transfer
Please always state your last name + order number as reason for payment.
Please transfer money for each order separately.
In case of a return the purchase amount will be refunded to the bank account from which you transferred the money.
Our bank details for German and international customers
Payee: emtrada GmbH
reason for payment: last name + order number
IBAN: DE49 7007 0024 0863 0410 00
BIC: DEUTDEDBMUC
We are at your disposal at any time for further questions.